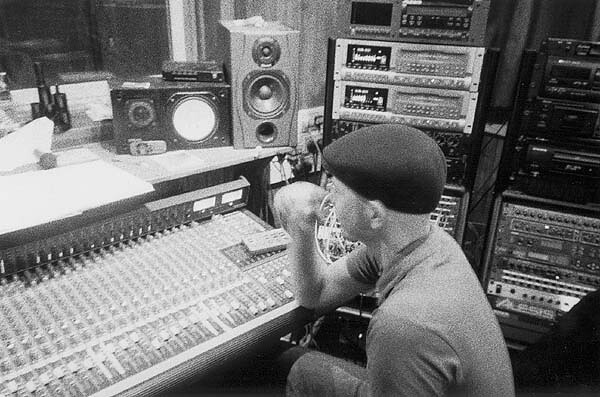 I am devastated at the loss of friend, musical collaborator, recording engineer genius and gifted musician John Hannon, who suddenly passed away this month.

I owe so much to John – the encouragement he gave me to start recording my own material, and later to expand into this record label project was absolutely crucial, and simply none of this would have happened without him.

He leaves a huge legacy of his own musical endeavours – from the 90s hardcore act Understand, later eschewing all notions of music industry celebrity and going his own way with Woe, later morphing into the great Liberez – and finally, after much cajoling, his solo record which was nearing completion. When the time is right, I hope this can still see the light of day on the label.

His work can also be found in the myriad acts he produced at his recording studio, NO – the creative factory where nearly all the Hypostatic Union releases took form. John was the antithesis of the typical studio engineer, open to off-kilter ideas but always ready with excellent advice and a keen ear for what was required. Days in the studio with him were an absolute joy – and hearing some of the many hilarious stories he'd collected over the years was always a highlight!
My thoughts go out to all who knew and loved him.

Thanks John – for everything.

Stafford
May 2021.